Since the birth of the intelligent network set-top box, it has been widely praised for its rich Internet applications and online videos. The intelligent expansion of the Android open architecture makes the intelligent network set-top box no longer limited to watching movies and TV shows, but integrated games, shopping, learning, and life. With all aspects of applications, as the original factory continues to update and iterate on the hardware and software, the intelligent network set-top box has some attributes of the Blu-ray player in terms of decoding. So how to choose android tv box?
As modern people have more and more stringent requirements for the entertainment performance of smart android tv box, smart android tv box carry more computing than ever before, as mentioned above for games, shopping, learning, life and other applications, especially Android Versions after 5.1 (including Android 5.1) are more equipped with 64-bit software systems, so 64-bit processors should be selected when purchasing chips. At present, there is a four-pointed situation on the market, including HiSilicon, Amlogic, Rockchip,AllWinner.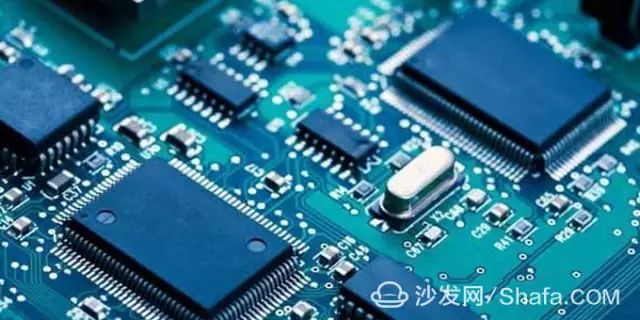 Choose large memory, eMMC high-speed flash memory
Memory determines the smoothness of system operation and application operation of intelligent network set-top boxes. Most of the new intelligent network set-top boxes are equipped with 2GB of large memory, which is sufficient compared to the current popular TV-side APP; and for flash memory, there are mainly NAND flash memory and eMMC on the market. There are two types of flash memory. The NAND flash memory of ordinary set-top boxes generally only has a read speed of about 8-15MB/s, while the read and write speed of eMMC is generally more than 23MB/s. The android tv box using eMMC will have both boot speed and APP start speed. It has been greatly improved and has a smoother operating experience.
Output interface is selected on demand: ordinary users take HDMI, and in-depth players need to be complete
When buying an intelligent android tv box, the choice of interface should follow two major principles: first, choose whether the interface of the TV at home is HDMI or AV three-color interface to choose the set-top box; second, choose the richness of the interface according to personal needs. Nowadays, flat-panel high-definition digital TVs are generally used in homes. For ordinary users, one HDMI interface can transmit high-definition video and audio. In simple terms, it means "there is image and sound." It is also indispensable, and conditions allow dual HDMI output (one output for video and one output for audio) can also be considered. The HDMI version needs to consider version 2.0, because HDMI 2.0 has a high transmission bandwidth of 18Gbps, which can perfectly transmit [email protected], 4K HDR and other ultra-high-definition Blu-ray image quality, in simple terms, is "there are image quality and sound quality".
Android version should be 7.0 or above
In 2016, Android 5.1 dominated the whole year, and then Android 6.0 emerged. With the update and iteration of the version, the Android 7.0 system has been deeply optimized for fluency, allowing applications to run in the background and no longer take up memory, whether it is system control or application operation, speed All are very smooth, and the Android 7.0 version also improves the system redundancy from the bottom, the memory utilization can be increased by 100%, the software installation speed is increased by 75%, the running speed is increased by 600%, the security performance is also fully improved, and it also perfectly supports HDR. /WCG and full 4K core.
Support 4K HDR, with genuine licenses of TRUEHD and DTSHDMA
Suggestions for film and television enthusiasts. With the penetration of smart network set-top boxes into hard disk players, more and more smart network set-top boxes support powerful local decoding functions. Currently, the highest popular video format is 4K HDR, and the large dynamic range can display the ultimate The detailed performance of the audio is characterized by two high-definition audio technologies, TRUEHD and DTSHDMA, which can be transparently transmitted to the rear decoder through HDMI to obtain up to 7.1 surround channels.
Can install third-party software (the most important )
The last point is whether the TV box supports the installation of third-party software such as the sofa housekeeper application market , which is the key! Because it will make your box like a fish in water. Watching live TV, on-demand, cinema blockbusters, chasing dramas, and playing games for free are great!
In addition to the above six points, the last editor would like to remind everyone to pay attention to several misunderstandings when purchasing: First, buy the smart network set-top box according to your personal needs and price range, and only buy the right one if you don't buy it. Second, the intelligent network set-top box is not equal to the game console. It is no problem for 2D games to run smoothly. For 3D games, there will be occasional lag; third, not all Android set-top boxes can install APP, and some Android set-top box manufacturers are in order to compete with themselves in the high-end Markets are differentiated by model, and there is often no app market, and users are not even allowed to install Android APKs by themselves, but can only use the APK apps that come with the system.